Two go wild in Amsterdam II
Oh dear, it's taken me ages to get this page together. Well, you know how it is when you're busy.
Baron B Bear 22/8/99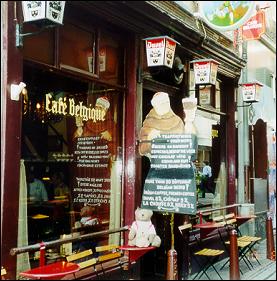 Café Belgique--it may be small but it's one of the best biercaf&eacutes in Amsterdam.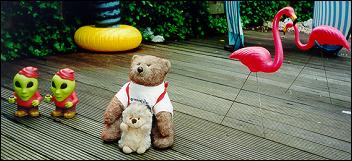 You do see some strange characters in this neck of the woods.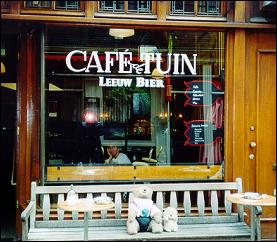 Café de Tuin, possibly the best watering hole in the Jordaan.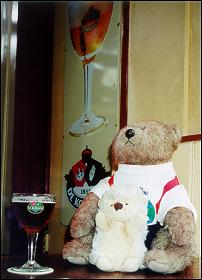 Make mine a De Koninck. This is De Blaffende Vis, or Barking Fish.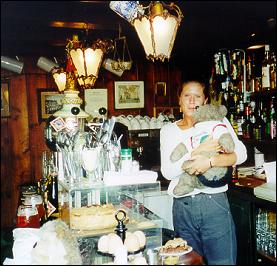 Me and Babs in Café Papeneiland, probably the oldest café in Amsterdam.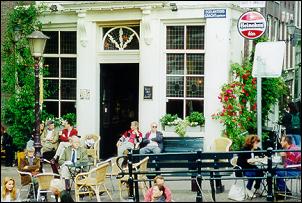 Het Smalle, another contender for best watering hole in the Jordaan. See if you can find me in the photo.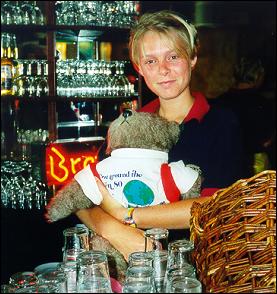 Juriaans is an excellent café and restaurant.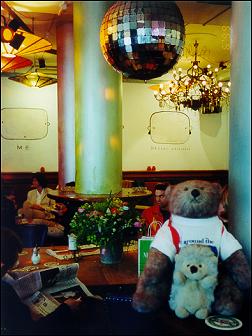 Schuim (Scum en Engels), the café that's so cool it doesn't have a sign outside.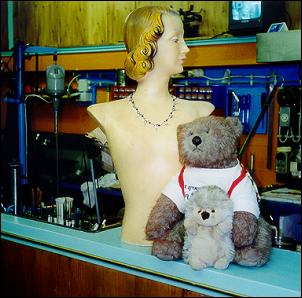 No beer in here--it's Sonia's jewelery studio.